Thought I'd show some of the process I go through with Hippo teeth to make tone boards. I bought a few a while back and started the process. Takes some time and effort (they're not complete yet) but I'll show how far I've gotten.
Stuck a AA battery in for size reference.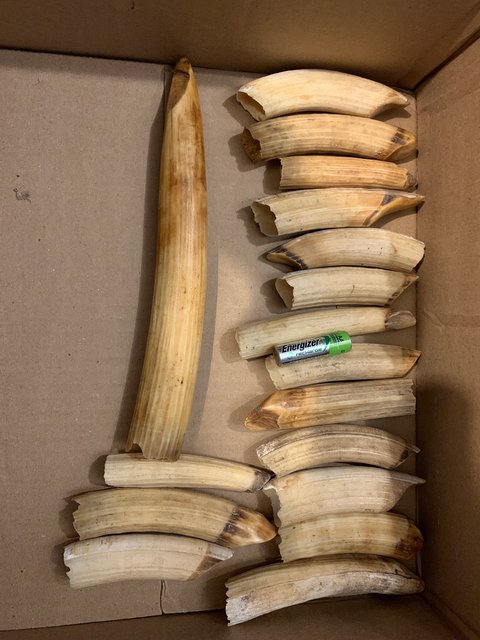 I don't get to hand pick these so I get some that won't work. They're partially hollow and sometimes to much so. My finger is in the same spot in the 2 following pics.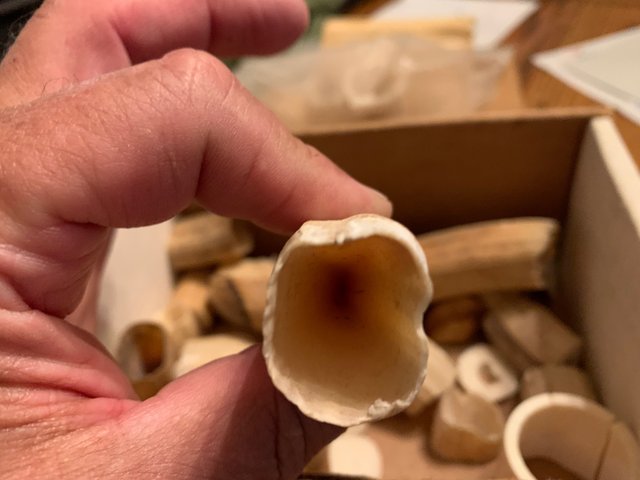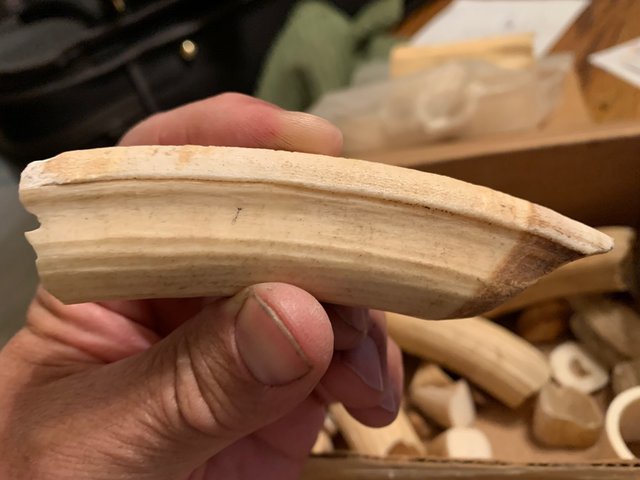 After cutting the hollow section off (or at least most of it) I turn them down to dimension. Then cut them to length... sounds like not much effort when I write it down like that but I have several hours in them at this point.
Here I've just turned them round and avoid rotten parts/worn etc. Try to get the best section of the tooth. They almost always have cracks and I fill them with super glue and put them in non stress area's (especially away from the ramp)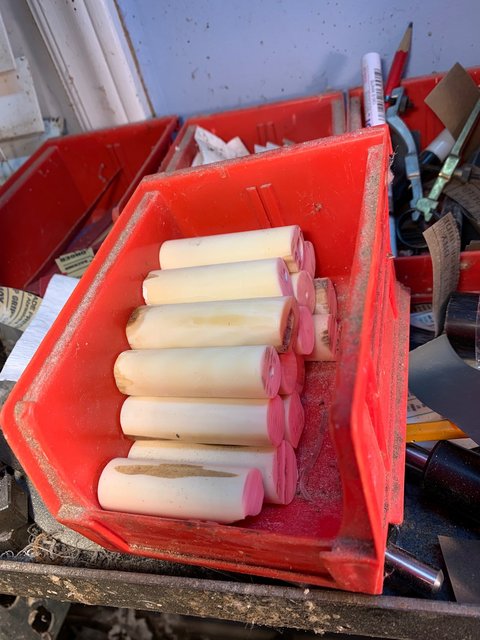 At this point they are turned to the 5/8" and cut to length. I'll try to cut the step down and o-ring grooves in a day or 2. I'll keep the post going if there's any interest.