Still trying to thin out the hogs a little. I got this small red one yesterday.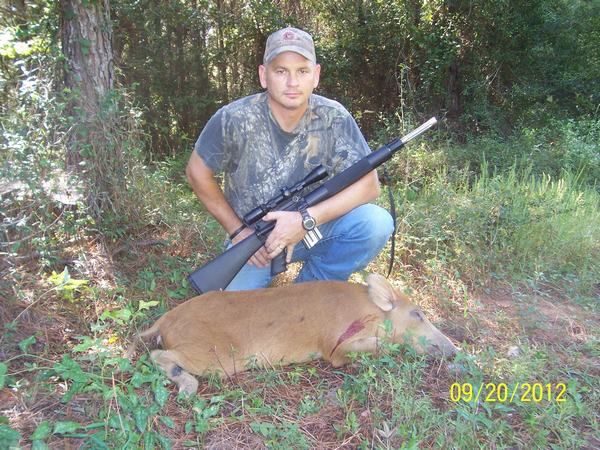 Today, I had about a dozen hit the feeder while I was there. I took out the biggest boar, and got another small sow that stopped to look. Killed 4 more if you count the 4 she was carrying.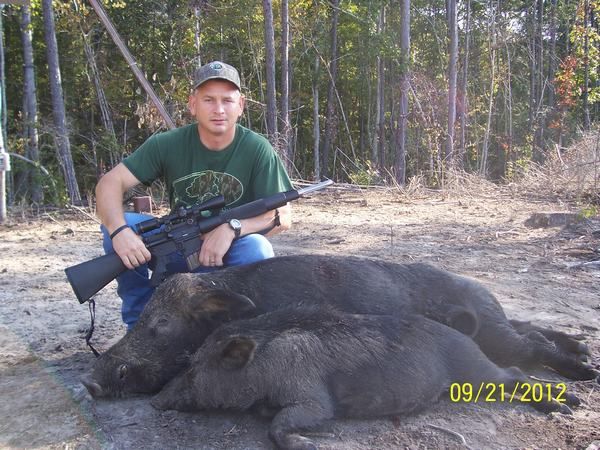 This boar was bigger than the one I shot last week and had some nasty cutters. I took a picture of the cutters and since this was the biggest hog I have killed in a while I decided to weigh it.
I also cut the head off and will boil it out sometime for a nice conversation piece.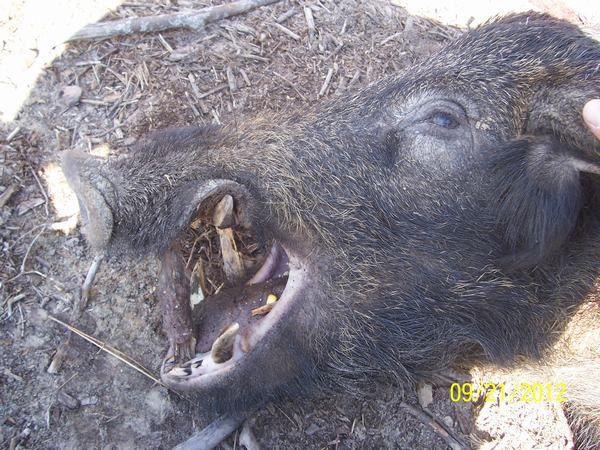 Those suckers were razor sharp. It was a booger trying to get that dude loaded. I had to put a tow strap around it and drag it to a big hump of dirt so I could back up to it and then it was still a job.
Whoever can guess the weight gets to take me on an expenses paid hunting trip where ever you want to go.
Last edited: