Show off your hunting AR15's and other Variants. All the Mall Ninja, Super Tricked Out Tactical stuff can stay on that other AR15 forum that's so well known. Just the Hunting rigs please.
I'll start off with my new hunting rig. Scope/mount (Burris XTR 1-4x and Larue SPR mount is on wish list) set up will change as funds become available but for now it'll get me by. No kills yet but we'll take there of that in short order.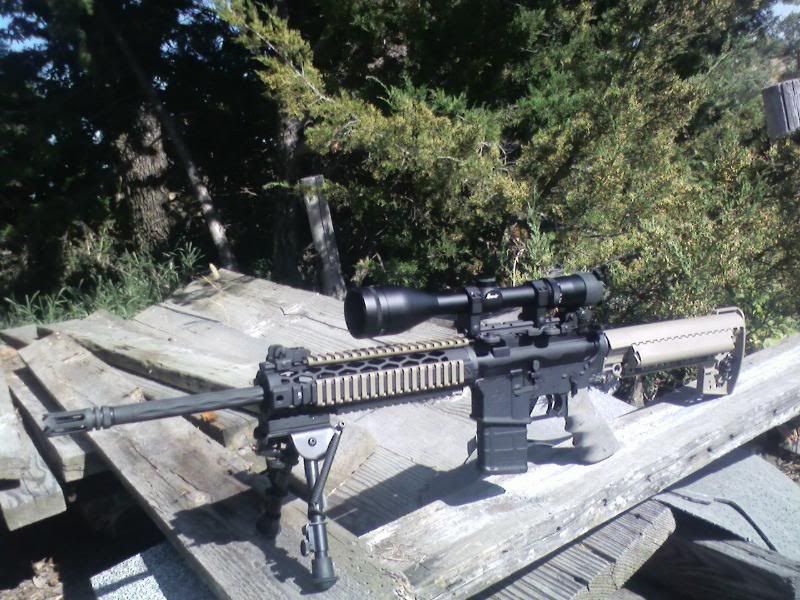 Bushmaster Predator lower w/ Vltor FDE A1 Stock
YHM Black Diamond Spectre upper 1/9
GG&G QD riser
TPS High 1" rings
Burris Fullfield II 4.5-14x42 ballistic plex scope
YHM Bipod/sling adapter
Harris 6-9 BR bipod
FDE Ladder rail covers
Hogue Ghille Tan pistol Grip.